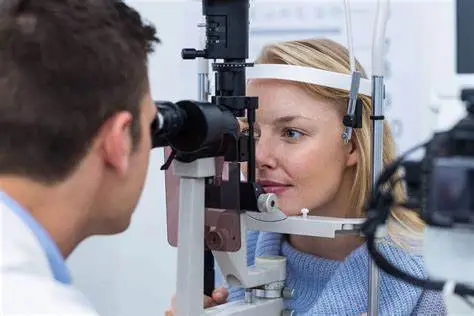 Holistic Vision – Dr. Robin Sapossnek FCOVD, FNORA
Holistic Vision – Dr. Robin Sapossnek FCOVD, FNORA -Vision Therapy Eye Doctors in Hamilton Township
​​​​​​​NEURO-OPTOMETRIC REHABILITATION & OPTOMETRIC VISION THERAPY
About Holistic Vision​​​​​​​
At  Holistic Vision, we are proud to serve Jenkintown, PA, Philadelphia, and its suburbs. Our vision practice is unique in offering advanced vision testing and therapies with the goal of improving visual function and quality of life.
Our hope for you is to leave our office with a memorable and enjoyable experience and confidence that you have found a team of vision professionals that truly understand vision and your visual issues in particular. Our welcoming and compassionate staff will do everything they can to make you feel right at home.
Meet Dr. Sapossnek
Dr. Sapossnek- DIRECTOR OF HOLISTIC VISION
Dr. Robin Sapossnek, OD, FCOVD, FNORA is one of the few eye doctors in the United States and the only one in the Philadelphia area, with advanced training and certification in two specialties: Vision Therapy/Vision Development, and Neuro-Optometric Rehabilitation.
​​​​​​​She provides adult and pediatric holistic vision care and integrative vision therapies for visual problems related to conditions like concussion and traumatic brain injury. She also provides vision treatments for learning-related vision problems, lazy eye (amblyopia), double vision, and other eye alignment issues.
Read our Eyecare blog
Follow us at @optometryskills
Contact Listings Owner Form
There are no reviews yet.
Claim Now!
Is this your business?
Claim listing is the best way to manage and protect your business.
Claim Now!