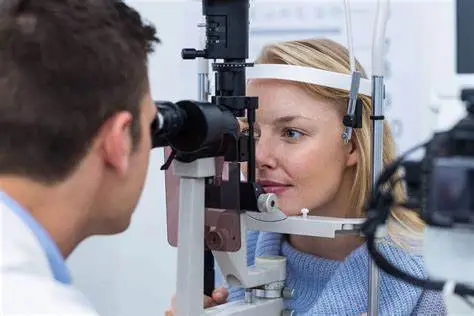 Priyamvada Birla Arvind Eye Hospital
Priyamvada Birla Arvind Eye Hospital
What is PBA Eye Hospital??
Priyamvada Birla Arvind Eye Hospital is a renowned eye care facility located in Kolkata, India. The hospital was established in 1995 as a joint venture between the Arvind Eye Care System and the Priyamvada Birla Trust. The hospital has since grown to become one of the most advanced eye care centers in the region, providing a wide range of services to patients.
The hospital is equipped with state-of-the-art technology and infrastructure, including advanced diagnostic equipment and surgical facilities. The hospital has a team of highly skilled and experienced doctors and staff who are dedicated to providing the best possible care to patients. The hospital provides a wide range of eye care services, including comprehensive eye exams, cataract surgery, glaucoma treatment, cornea transplant, and pediatric ophthalmology.
One of the unique features of the hospital is its commitment to providing high-quality eye care services to people from all walks of life. The hospital has a number of outreach programs that provide free or subsidized eye care services to underprivileged communities. The hospital also has a mobile eye care unit that travels to remote areas to provide eye care services to people who do not have access to regular eye care facilities.
The hospital has won several awards and accolades for its commitment to excellence in eye care. In 2018, the hospital was awarded the Best Eye Hospital Award by the Times of India Healthcare Achievers Awards. The hospital has also been recognized by the Government of India for its contribution to the field of eye care.
In addition to its focus on providing high-quality eye care services, the hospital is also committed to research and education in the field of ophthalmology. The hospital has a dedicated research center that conducts research on eye diseases and treatments. The hospital also provides training and education programs for ophthalmologists and other eye care professionals.
Priyamvada Birla Arvind Eye Hospital services
CONSULTATION 
Retina & Vitreous 
Glaucoma 
SURGERY 
Refractive 
Glaucoma 
Cornea 
Lasik 
Cornea 
Pediatric 
Cataract 
Retina 
Orbit & Ocuplasty
Priyamvada Birla Arvind Eye Hospital location
10 Loudon Street, Kolkata 700017
Read our Eyecare blog
Follow us at @optometryskills
Contact Information
10, Loudon Street, Elgin, Kolkata, West Bengal 700017
Contact Listings Owner Form
Claim Now!
Is this your business?
Claim listing is the best way to manage and protect your business.
Claim Now!