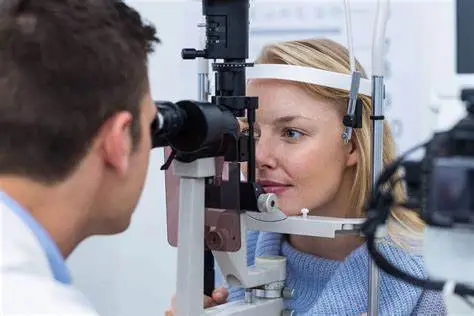 Dr. Howard A Sherman
Dr. Howard A Sherman – OD, Behavioral Optometrist
Dr. Howard Sherman is a licensed Optometrist in Highland Park who offers a range of eye care services for the surrounding communities.
Dr. Sherman is a certified and licensed optometrist, ensuring that he meets the necessary qualifications and standards in his field. Dr.  Howard Sherman is a family-friendly optometrist, making him a suitable choice for individuals of all ages, including children and adults.
His practice is open to new patients, welcoming individuals who are seeking eye care services.
Dr. Sherman's practice emphasizes his patience, skill, and genuine concern for his patients. He not only provides primary eye care but also specializes in vision therapy and rehabilitation.
Services Provided by Dr Howard sherman
Comprehensive Eye Exams: Dr. Sherman conducts thorough eye examinations to assess and diagnose various eye conditions and vision problems.
Contact Lens Exams: He provides specialized examinations for individuals interested in wearing contact lenses, ensuring a proper fit and prescription.
Dry Eyes Treatment: Dr. Sherman offers treatments and recommendations for individuals experiencing dry eye symptoms, helping to alleviate discomfort.
Pediatric Eye Care: He specializes in eye care for children, addressing issues related to vision and eye health in young patients.
Sport Vision: Dr. Sherman offers services related to improving visual performance in athletes, helping them optimize their vision for sports activities.
Vision Therapy: This service involves a customized program of eye exercises and activities to improve visual skills and treat vision problems.
Amblyopia Treatment: Dr. Sherman provides treatment for amblyopia, often referred to as "lazy eye," to help improve vision in affected individuals.
Strabismus Treatment: He offers treatment options for strabismus, a condition characterized by misalignment of the eyes.
ead our Eyecare blog
Follow us at @optometryskills
Contact Listings Owner Form
Claim Now!
Is this your business?
Claim listing is the best way to manage and protect your business.
Claim Now!