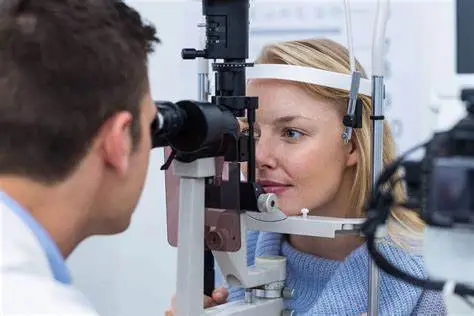 Dr. Brian Berliner – Lake Grove
Dr. Brian Berliner
Dr. Brian Berliner is a highly respected optometrist with over 30 years of experience in the field. He specializes in the diagnosis and treatment of vision disorders, including glaucoma, macular degeneration, and diabetic retinopathy. He is also an expert in the field of contact lenses, and is known for his ability to fit even the most challenging cases.
Dr. Berliner earned his Doctor of Optometry degree from the State University of New York College of Optometry in 1990. He went on to complete a residency in ocular disease at the Veterans Affairs Medical Center in Northport, New York, where he gained extensive knowledge and experience in the diagnosis and treatment of eye diseases.
In addition to his work as an optometrist, Dr. Berliner is also an accomplished researcher and educator. He has published numerous papers and book chapters on topics such as glaucoma, macular degeneration, and contact lenses. He is also a frequent speaker at national and international conferences on these topics.
Dr. Berliner is committed to providing his patients with the highest level of care. He uses the latest diagnostic and treatment techniques to ensure that his patients receive the most accurate diagnoses and effective treatments. He also works closely with other healthcare providers to ensure that his patients receive comprehensive care for their vision and eye health needs.
One of Dr. Berliner's areas of expertise is the diagnosis and treatment of glaucoma. Glaucoma is a group of eye diseases that can cause vision loss and blindness if left untreated. Dr. Berliner uses a variety of diagnostic techniques, including intraocular pressure measurements, optic nerve imaging, and visual field testing, to accurately diagnose and monitor glaucoma. He also uses the latest treatments, including medications and laser therapy, to manage this condition and prevent vision loss.
Another area of expertise for Dr. Berliner is contact lens fitting. He is skilled in fitting all types of contact lenses, including lenses for patients with astigmatism, presbyopia, and other vision disorders. He also works with patients who have had difficulty wearing contact lenses in the past, using a variety of techniques to ensure a comfortable fit.
About Us
Our Behavioral Optometry practice has two offices conveniently located on Long Island providing comprehensive eyecare seven days per week, including evenings.
For the over 25 years, we have helped thousands of patients resolve their vision difficulties.
Our Doctors of Optometry are dedicated to helping patients fulfill their vision and learning potential by identifying and remediating weak skills.
We look forward to discussing your treatment options and solving your special visual needs.
ead our Eyecare blog
Follow us at @optometryskills
Contact Listings Owner Form
Claim Now!
Is this your business?
Claim listing is the best way to manage and protect your business.
Claim Now!