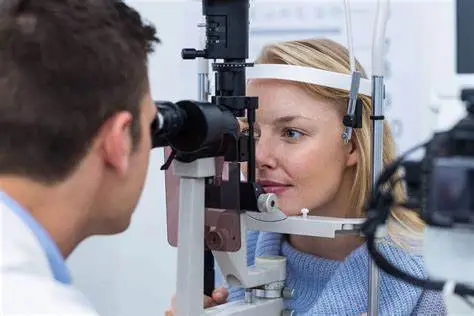 Yonge & College Optometry
Yonge & College Optometry
The office strives to provide excellent comprehensive eye care to anyone and everyone, from the moment you walk through the door. Our goal is to make your visit as comfortable, informative and as efficient as possible, while addressing all of your eye care needs. Whether you are looking for a routine eye exam, pediatric eye care or something more specialized, our eye doctors are highly experienced, caring, and professional. All of which has helped to establish Yonge College Optometry as one of the best Optometry offices in Toronto.
Our team of optometrists in downtown Toronto are experienced in ocular disease management and are ready to care for your eyes in all types of circumstances, whether it's a prescription check, an eye infection, glaucoma, cataracts, as well as any other ocular issue. They are extensively trained to examine patients of all ages, both adults and children.
Yonge & College Optometry provides full comprehensive eye exams, vision testing, glaucoma testing, binocular vision testing, and complete dilated retinal evaluations. Our Optometrists are fully trained and experienced in all types of contact lens fittings and evaluations as well as the management of ocular diseases and other medical issues.
If you are considering laser eye surgery, our experienced Optometrists are here to inform you of all your options and determine if you are a good candidate for surgery. We refer our patients to only the best surgeons in Toronto and co-manage your pre and post laser eye care needs, offering a more personalized approach.
Contact Information
6 College St, Toronto, ON M5G 1K2, Canada
Contact Listings Owner Form
Claim Now!
Is this your business?
Claim listing is the best way to manage and protect your business.
Claim Now!