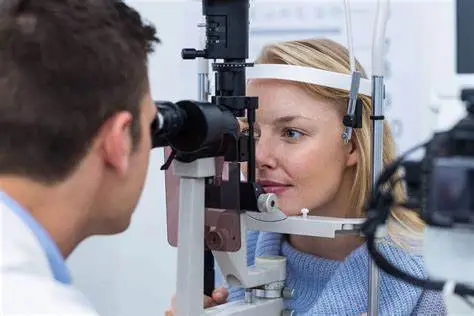 Wills Eye Hospital
Wills Eye Hospital
In the realm of advanced medical institutions, Wills Eye Hospital stands as a beacon of excellence in the field of ophthalmology. With a legacy spanning over two centuries, this prestigious institution has earned its place as a global leader in eye care, pioneering breakthroughs, and providing unparalleled patient care. Founded on principles of innovation, education, and patient-centricity, Wills Eye Hospital continues to set new standards in vision care and ophthalmic research.
A Rich History of Innovation: Established in 1832, Wills Eye Hospital has a rich history of innovation that has shaped the field of ophthalmology. From pioneering surgeries to groundbreaking diagnostic techniques, the hospital has consistently pushed the boundaries of what is possible in eye care. Its commitment to research and technological advancement has led to the development of cutting-edge treatments for a wide range of ocular conditions, ensuring patients receive the best care available.
Comprehensive Ophthalmic Care: Wills Eye Hospital is renowned for its comprehensive approach to vision care. The hospital offers a full spectrum of services, ranging from routine eye exams to complex surgical interventions. With a team of world-class ophthalmologists and specialists, patients benefit from personalized treatment plans tailored to their unique needs. From cataract surgeries to intricate retina procedures, the hospital's multidisciplinary approach ensures that patients receive the highest quality of care at every step of their journey.
A Hub of Learning and Education: Education has been a cornerstone of Wills Eye Hospital's mission since its inception. The institution is not only dedicated to treating patients but also to educating the next generation of eye care professionals. Through its residency and fellowship programs, Wills Eye Hospital trains aspiring ophthalmologists, equipping them with the knowledge and skills needed to excel in their careers. The hospital's commitment to education extends beyond its walls, with regular conferences, symposia, and publications that contribute to the advancement of ophthalmic knowledge on a global scale.
Innovating for the Future: Wills Eye Hospital continues to drive innovation in ophthalmology through its robust research initiatives. Collaborating with leading institutions and researchers, the hospital is at the forefront of developing new treatments, technologies, and techniques. Whether it's exploring gene therapies for hereditary eye diseases or investigating novel imaging modalities, Wills Eye Hospital remains dedicated to improving patient outcomes and shaping the future of vision care.
Patient-Centric Approach: At the heart of Wills Eye Hospital's success is its unwavering commitment to providing patient-centered care. The hospital's team of compassionate professionals understands the impact of vision on every aspect of a patient's life. With a focus on open communication, individualized treatment plans, and a supportive environment, Wills Eye Hospital ensures that each patient receives not only the best medical care but also the empathy and understanding they deserve.
Doctors:
Ralph C. Eagle Jr., MD
Director, Ocular Pathology
Specialty: Ocular Pathology
Contact Information
840 Walnut Street Philadelphia, PA 19107
Contact Listings Owner Form
Claim Now!
Is this your business?
Claim listing is the best way to manage and protect your business.
Claim Now!